Rye
, New York, is the epitome of luxury and charm. With stunning coastal scenery, a tranquil and sophisticated atmosphere, gorgeous waterfront homes, and a quick drive into the excitement of New York City, Rye has much to offer real estate seekers looking for a fantastic suburban way of life with all the amenities within reach.
If you're searching for Rye, NY, homes for sale, then you might be wondering what the current real estate market is like. Here are some of the top real estate market trends for 2022.
Home prices are still on the rise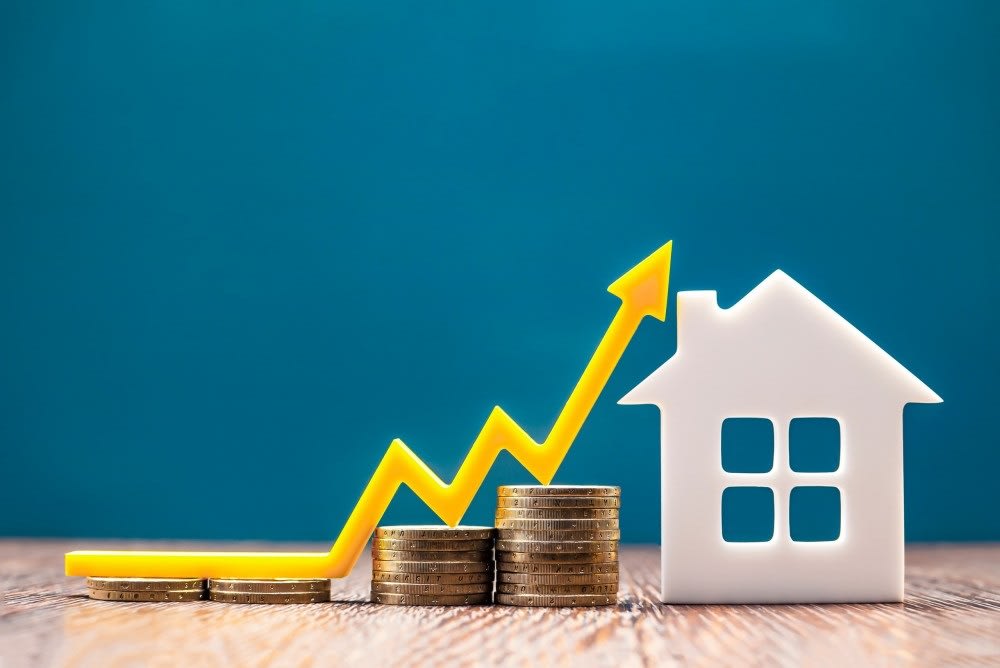 A significant housing trend is that home prices are continuing to rise, just like gas, groceries, and other everyday products.
The national median home price rose to over $360,000
at the end of 2021 and then rose again to
$403,000
as of July 2022. That being said, the rate at which home prices are increasing nationally is slowing down and starting to plateau. Home prices will likely continue to rise in the near future, just a lot more slowly than they did in 2020 and 2021.
According to the Hudson Gateway Association of Realtors, in
Westchester County
specifically, the median sales price of single-family homes during the second quarter of 2022 was $885,000, representing a 5.9% increase from $836,000 in the second quarter of 2021. Also, home sellers received 104.4% of their original list price for single-family properties in 2022, which is up 4.6% from last year. Similarly, the median sale price for
condos
in Westchester County also increased 11.1% from the second quarter of 2021 to 2022, from $405,000 to $450,000.
This price increase indicates that sellers are still receiving high offers well over the asking price for their homes and condos. Properties in Rye are especially valuable and command some of the highest prices within Westchester County, with a median list price of
$2.45 million
as of September 2022. In fact, many of the most spacious, elegantly impressive estates in Rye sell for up to
$7 million
.

If you want to sell your home this year, you will probably see a huge profit, but you will likely need to use some or all of this profit to purchase your next home. Work with an experienced real estate agent who knows the Rye, NY, real estate market to get the best offers on your home.
Low inventory for homebuyers
Real estate inventory
is very low at the moment. In
Westchester County
, there were 1,388 single-family homes for sale as of the second quarter of 2022. Compare this to 1,737 homes for sale in the second quarter of 2021, and that's a 20.1% drop. The change is even more pronounced in the condos market, as the inventory as of the second quarter of 2022 was only 244 compared to 451 in 2021. As of September 2022, only
159 homes
were listed for sale in Rye, 12 of which were condos.
That means that if you are looking to buy a piece of Rye, NY, real estate, you definitely need to be on your toes, since the top homes are going fast. As of the second quarter of 2022, single-family homes spent only
35 days
on the market, compared to 54 days during the second quarter of 2021. Similarly, condos spent
47 days
on the market, compared to 57 days in 2021. If you want to buy a home in this market, you need to get pre-approved as soon as possible, and you may need to expand your search to other neighborhoods or sacrifice some "nice-to-haves" on your wishlist.
On the flip side, if you are looking to sell your home, you're in luck! Low housing inventory means way less competition with other sellers. You will likely see some competitive offers from prospective buyers, particularly if your home has all the upscale features that buyers want.
Mortgage rates are climbing
Average mortgage interest rates have been historically low for the past couple of years, but recent trends have shocked the system.
In
early 2021
, the average 15-year fixed-rate mortgage rate dropped to 2.65%, which is the lowest it had been over the past few decades. However, that trend has been changing.
Mortgage rates are beginning to increase again. As of
September 1, 2022
, the weekly average for a 15-year fixed-rate mortgage was 4.98%, while the average for a 30-year fixed-rate mortgage was all the way up to 5.66%. From
January to June 2022
, there was an increase of 200 basis points in just half a year. If rates continue to climb, who knows where the rates will end up at this time next year?
Because of this uncertainty and concern over the rising mortgage rates, the time to buy is now.
If you are looking to buy a home this year, you should aim for a 15-year fixed-rate conventional mortgage since this is the home loan with the
lowest cost
in the long run. You should also save at least
10-20%
of the home price for your down payment to avoid drawing in additional interest and fees. And the general rule is that you should limit your home payment to less than
25%
of your monthly take-home pay, including homeowners insurance, property taxes, interest, and private mortgage insurance if your down payment is less than 20%. Plus, if your new home has a homeowners association, don't forget to include HOA fees in the budget.
Risky home buying options are more accessible
A risky real estate trend is funding your down payment with a personal loan or purchasing the home with a 0%
down payment
. You essentially borrow the whole cost of the house from two different companies at different rates. However, buying a home with no money down is generally not a great idea, since you will end up paying a lot of additional money in interest and fees. Plus, most mortgage lenders won't actually allow you to buy a home with 0% down. As mentioned above, your best bet is still to aim for a
20%
down payment to avoid private mortgage insurance.
Ready to get started?
If you are looking to break onto the Rye, NY, real estate scene before the mortgage rates rise any higher, reach out to
Michèle Flood Homes
for the guidance you can count on. Michèle provides top-tier service to all her clients, no matter which stage of the real estate journey they're on. Plus, with over 35 years of experience,
Michèle
is well-versed in luxury homes all across the Sound Shore region. Let her be your expert guide to your next property purchase!