Homes are more than just a place to live. They're one of the single largest investments most people will make for the future. As with any investment, you want to do everything in your power to maintain and increase the market value of your Rye, NY, home and boost your potential return on investment (ROI) over the long term.
Beyond the help of an experienced New York realtor, there are many practical improvements you can make to your Rye real estate that will make it more desirable for potential buyers—and
increase its sales price
. Conversely, there are plenty of home improvements that are a waste of money, at least in terms of recovering your financial investment.
Eight home improvements that are guaranteed to boost your Rye home's ROI
1. Repainting the interior
No matter how clean you keep your house, walls get dirty. Thus, a fresh coat of paint is vital to ensuring your home is market-ready. Repainting the interior of your home is relatively inexpensive, even when you hire a contractor.

Refreshing the walls will make your Rye home for sale look cleaner and brighter. Plus, it gives buyers the impression they're getting a well-cared-for house. Repainting is especially important if you chose bold or bright colors for your interior living space. You might love that bright pop of coral in your living room, but the next person may see it as a problem that needs fixing—an expense.

When selecting a new color palette, focus on light, neutral colors. Lighter shades make rooms seem bigger and brighter. White can be harsh, but neutral colors like beige, cream, or soft gray work well. Buyers can easily paint an accent wall their preferred color or leave the room as-is and hang their favorite art without worrying about clashing colors.

This easy transition makes the house worth more in their eyes and can drive the price of your Rye luxury home up well beyond the cost of paint and labor.


2. Smart upgrades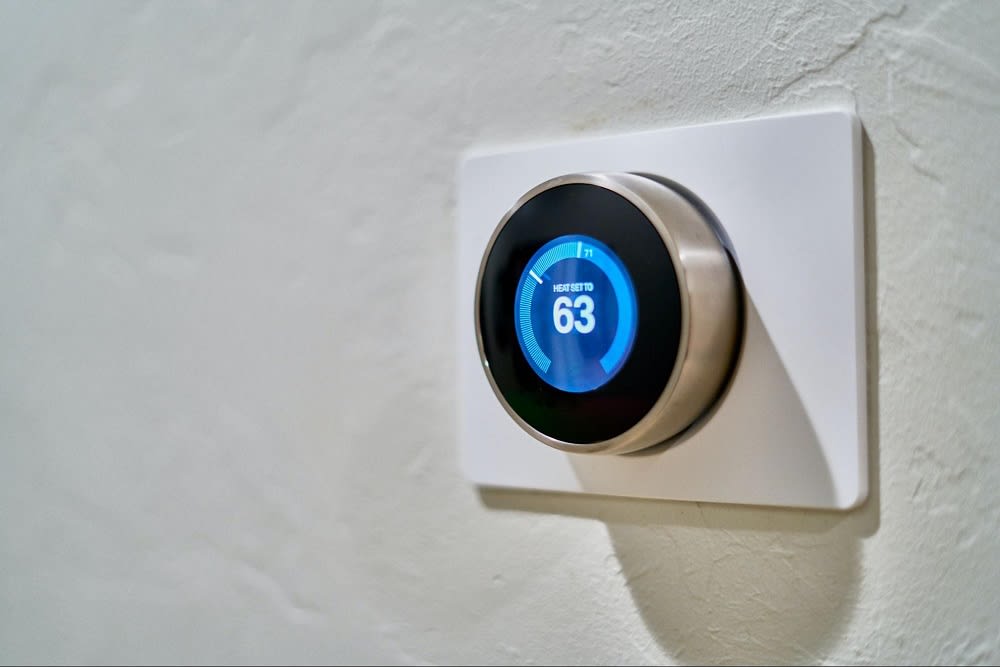 Buyers particularly love homes that come equipped with useful smart devices. The ROI will vary for each type of device, but there's no doubt that buyers looking for Rye luxury homes will have their eye on the smart devices that come with it.

A few "smart" ideas include:
Thermostat (Nest)
LED lighting
Dishwasher
Refrigerator
Washer and dryer
Home security
If you enjoy smart features and aren't planning to sell for a while, it doesn't hurt to install them sooner rather than later. Some buyers will love them purely because they love smart features, regardless of their usefulness.
3. Garage door replacement
Depending on the size of your home and the positioning of your garage, the garage door may make up a significant percentage of your home's facade. That means that a tired-looking garage door will heavily affect the curb appeal of your home. Curb appeal is absolutely vital, especially when listing luxury Rye homes for sale. An exact amount is hard to define, but it may boost the
home's value by as much as 7%
. Buyers form their first impression of your home before stepping foot inside. They want a facade that makes an impression—and are willing to pay extra for it.
4. New or refinished flooring
Floors receive the most wear and tear of any surface in your Rye home for sale. If you enjoy hosting parties or have pets, your floors will wear out even faster. Depending on your floor's current state and the flooring you decided to replace them with, this can be a very lucrative improvement.

If you have carpeting, switching to hardwood, stone, or luxury plank flooring can boost your Rye home sale price considerably. Though some people love the warmth of having carpet in their home, buyers tend to value hardwood above all else. If you already have hardwood flooring, you may still benefit from a refresh by refinishing your floors. Scratched or dirty floors take away from the beauty of your home, and throwing area rugs over the worst spots isn't enough to fool most buyers.

Beautiful, gleaming floors, on the other hand, make an unmatched first impression on buyers as they enter your home.


5. Adding a patio or deck
Outdoor living is all the rage these days, and nearly everyone appreciates a comfortable backyard escape. Many buyers are citing ample outdoor space as one of their top priorities when looking at Rye luxury real estate.

When designing your outdoor space, carefully consider the ROI you can get out of it. If you plan to sell your house relatively soon, you want to stick with upgrades that are worth the expense.
For example, installing a whole outdoor kitchen generally won't raise the value of your house enough to cover the cost of putting it in. However, a simple covered patio or deck is less expensive but still makes an impact on buyers. If you don't plan on selling for a few years, consider what kind of enjoyment you want to get from your backyard space, along with how much it will increase the value of your property.


6. Refresh the landscaping
It can't be stressed enough how important curb appeal is for selling a house. Perking up the front yard landscaping is an excellent way to impress buyers.
Take care as you decide on
which improvements to make
. Choose low-maintenance perennial plants that will offer color year after year with minimal gardening work. Hardscapes and rock gardens with strategically placed plants are also great for low-maintenance beauty. Most people don't want to constantly spend their weekends gardening (or have to pay someone to do it).
If you're selling when the grass is actively growing or the leaves are falling, take care to keep things tidy. Trim the lawn regularly and keep the leaves picked up. Nothing screams "look at how much work this is to maintain" more than an unkempt yard. You want your gorgeous landscaping to be an asset, not a drawback.
Though it doesn't affect your curb appeal, updating your backyard landscaping can also be helpful. People love something beautiful to look at in the yard while enjoying their deck or patio.
Again, stick with low-maintenance plants and features that will appeal to a wide range of buyers.
7. Kitchen improvements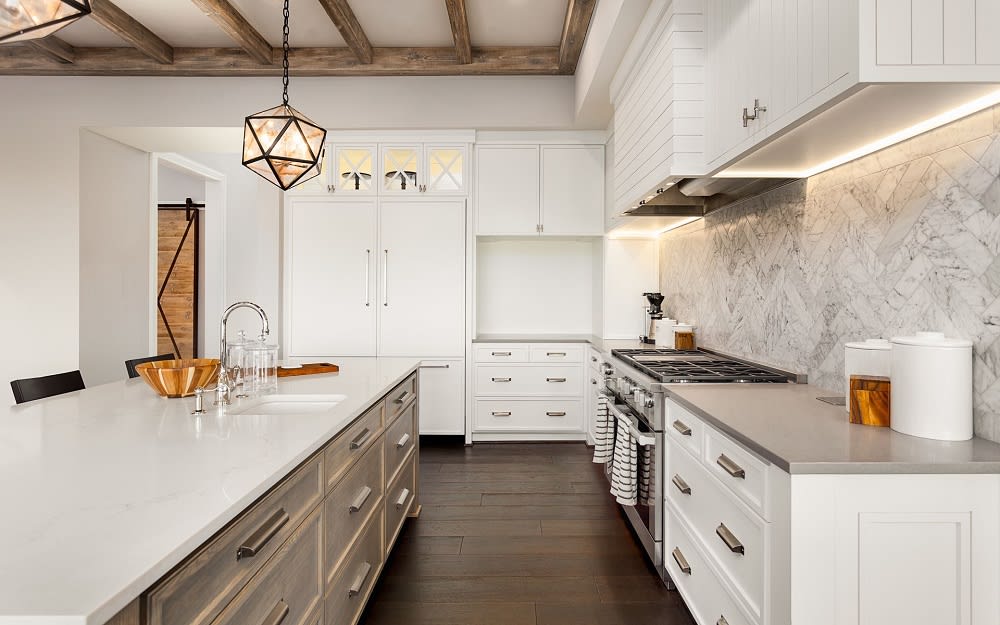 The kitchen is one of the most important rooms for updates when selling a house. The kitchen often serves as the main gathering place in a home, and buyers love an updated kitchen. However, you have to choose your remodeling project carefully. Kitchen improvements can easily cost thousands of dollars. Depending on what you update, it becomes impossible to add enough value to the house to make such a major remodel worth it.

Small improvements that have a big visual impact can be very effective. For example, if your cabinets look worn or outdated, don't tear them out and start over. Instead, refinish the front of the interior of the cabinets is still in good shape.

Another impactful change is to swap out the countertops or add a new backsplash. A quick coat of paint on the walls finishes off the remodel for an updated look without overspending.


8. Bathroom improvements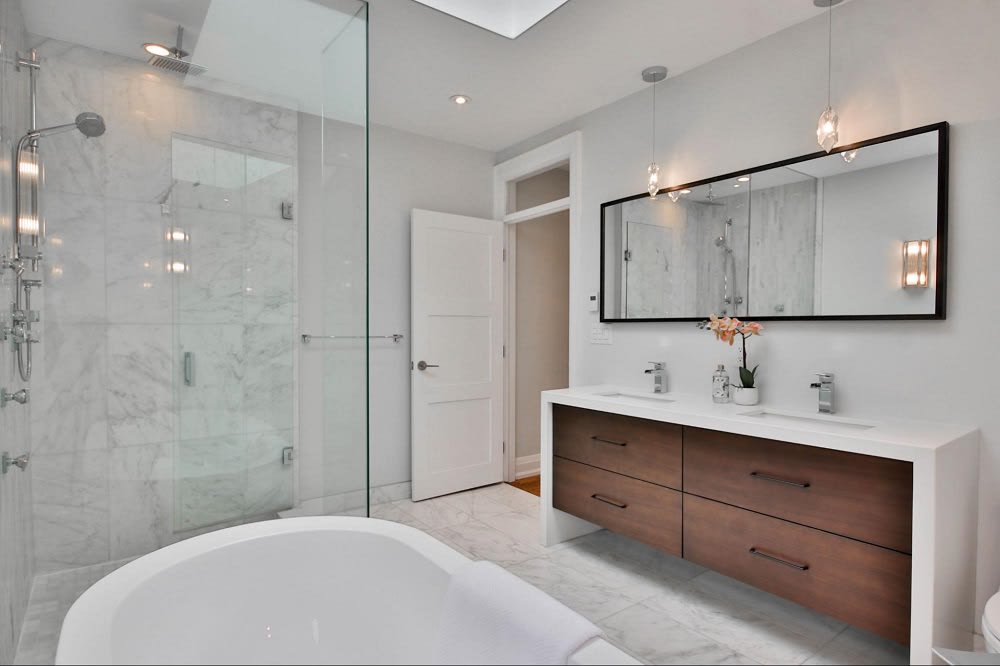 Updating bathrooms is another popular remodel project when trying to sell a house. When deciding between the kitchen and the bathrooms, most people turn their attention to the kitchen first. Buyers value kitchen remodels more because it's easier to remodel one bathroom at a time, but a torn-apart kitchen is a nightmare.

The same rule applies to the ROI. If you tear your bathroom apart to redo the layout, the price tag will quickly skyrocket, making it difficult to recoup the investment. Stick with low-cost, high-impact updates to get the most ROI from your money and effort.

Replace the fixtures or re-tile the shower. If the tile is still good, you can refresh the grout for a low-cost solution.
Ready to list your Rye home for sale?
Of course, all the improvements in the world won't sell your Rye home. For that, you'll need a good real estate agent.
Michèle Flood
ranks in the top 1% of real estate agents in the nation, and you can rest assured she will get you top dollar for your Rye home. Michele intimately understands the Rye real estate market and can offer the best market insights and customer service in Westchester County. If you're ready to buy or list a Rye home for sale,
contact Michèle today
!