Family-friendly and welcoming, the charming coastal town of
Rye
has always attracted residents and visitors to its laid-back sandy shores. Rye's top-rated schools are extraordinary, and the restaurants here are only some of Rye's comprehensive amenities. Indeed, while it's only a short commute to New York City, there's no reason to dash to the Big Apple if you want to enjoy fine dining and local favorites. This list is by no means exclusive, but when you are looking for things to do in Rye, NY, these local restaurants and eateries are at the top of our list!
Aurora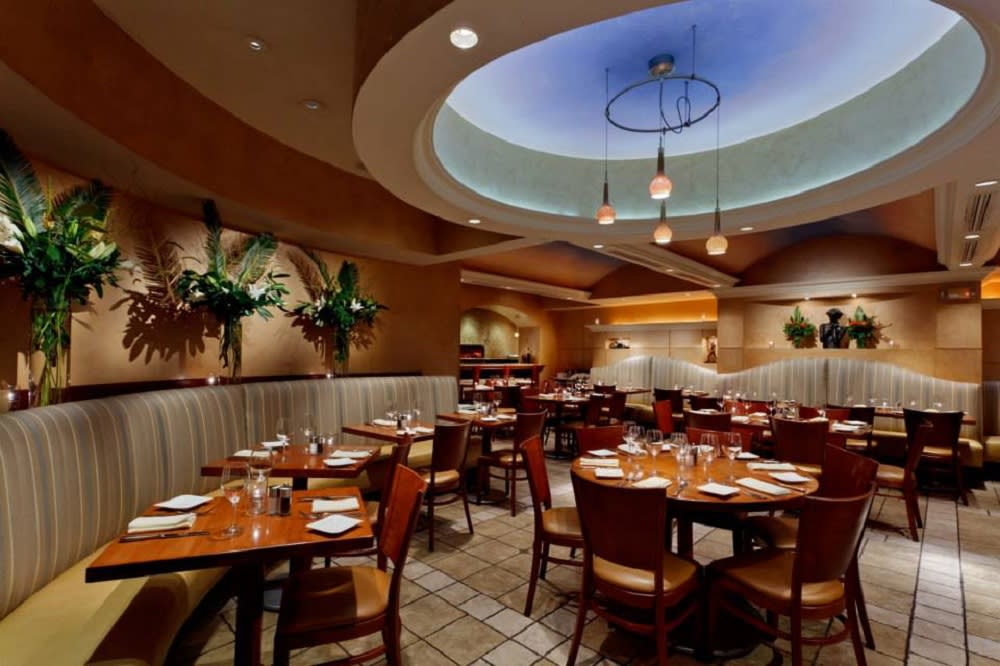 Aurora's
creative menu of classic Italian favorites with a modern twist will delight the most discerning diners. Specialties include veal meatballs, goat cheese fritters, Long Island Duck Breast, and Spaghetti Alla Chitarra with lobster. Aurora also spins some of the best pizzas in the area, freshly topped and cooked to perfection in wood-fired ovens. Outdoor seating and an extensive wine list make it an excellent spot for a romantic dinner, special occasion, or enjoying drinks with friends.
Averna Italian Steakhouse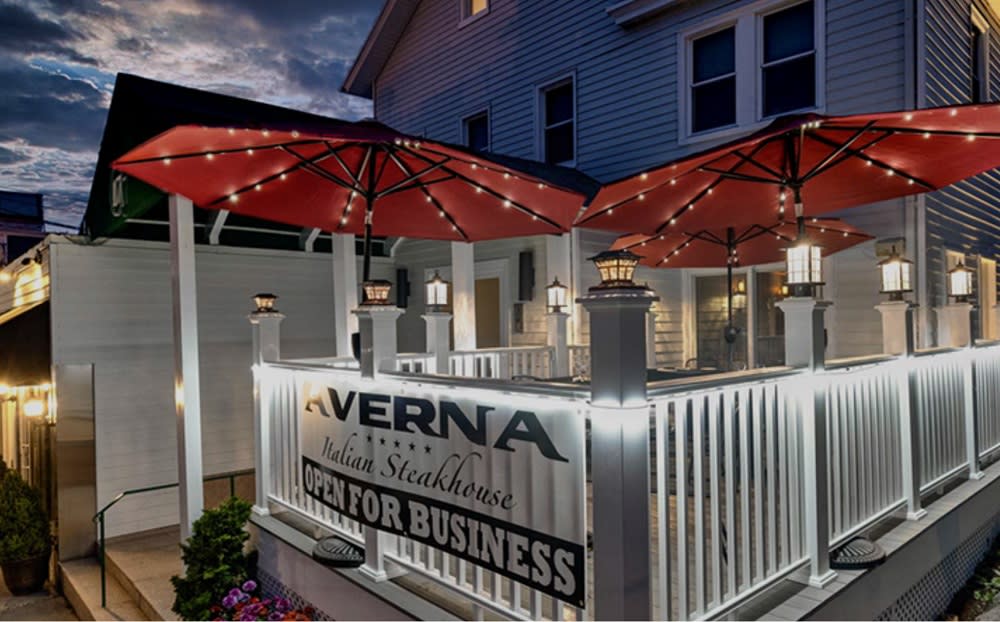 Averna Italian Steakhouse
serves perfectly prepared cuts of dry-aged beef alongside fresh seafood, Italian classics, and an extensive wine list. Before opening Averna in Rye, owner Sami Ametaj earned his chops in some of New York's best steakhouses. The family-owned business takes pride in quality and service. And while steaks are the specialty, don't miss the Italian classics like Ametaj's homemade rigatoni Bolognese made with four prime beef cuts.
Frankie & Johnnie's Steakhouse
Established in 1926, the Rye branch of
Frankie & Johnnie's Steakhouse
is located inside downtown's historic Rye Trust Bank Building. The elegant atmosphere sets the stage for Frankie & Johnnie's signature dry-aged steaks and fresh raw bar. An extensive wine list and tempting dessert menu add the finishing touches to the perfect meal.
Kelly's Sea Level
With its charming setting and homey comfort food,
Kelly's Sea Level
is a neighborhood favorite that has drawn locals and visitors for over a century. The restaurant, located in a home on Midland Ave., has housed a German restaurant, tavern, and speakeasy during its tenure. Kelly's attracts today's diners with satisfying, reasonably-priced pub fare, including its famous burgers, chili, and some of the best onion rings. But there's more than diner fare here as Kelly's elevates its comfort food menu with sizzling filet mignon, shepherd's pie, lobster roll, a wide range of seafood options, and a popular Sunday brunch.
Milton Point Provisions
Husband and wife team Monty and Hadley Gerrish opened
Milton Point Provisions
with one goal: to source the best quality ingredients to place local producers at center stage. The two have created a menu inspired by their mutual love of food from around the globe and American classics. This casual dining spot also features a provisions shop.
Rafele Rye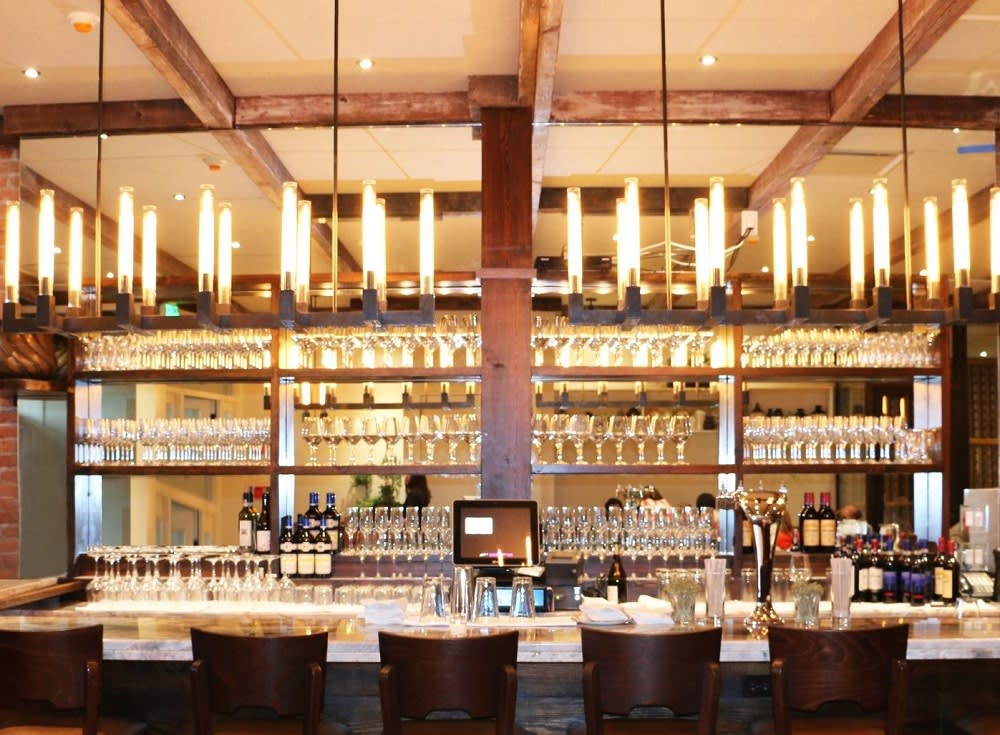 Executive Chef Raffaele Ronca has brought the flavors of his West Village icon to Rye with the opening of
Rafele Rye
. The spacious restaurant features Neapolitan favorites like arancini, homemade pasta, artichokes, seafood stew, pizzas, and the restaurant's famous cheesecake that has been named among the best in the nation according to
Food & Wine Magazine
.
Ruby's Oyster Bar & Bistro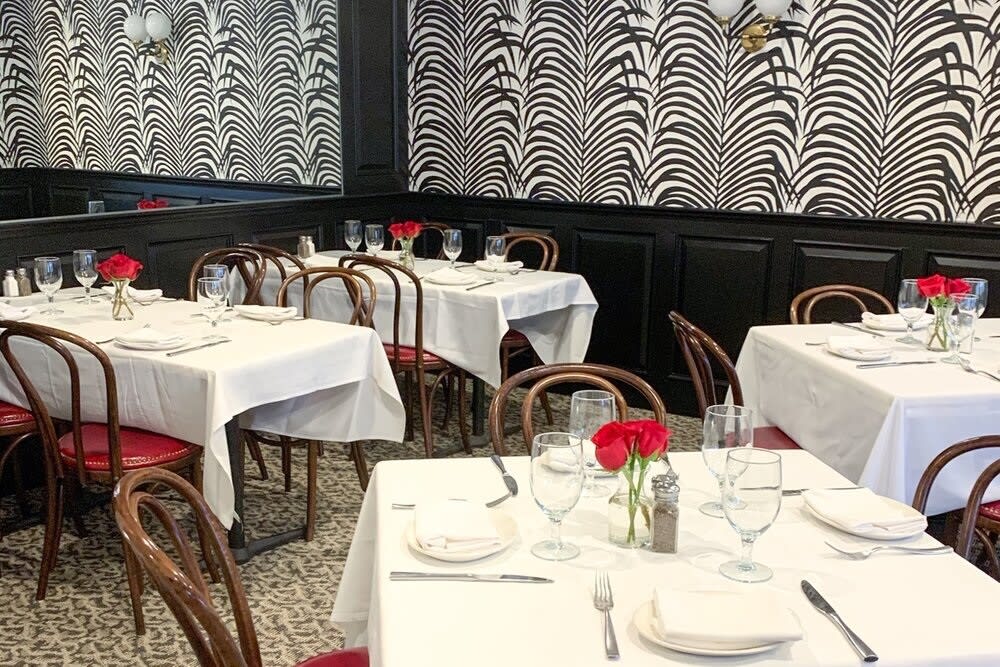 Rye's historic downtown is picturesque, walkable, and chock-full of delightful local favorites like
Ruby's Oyster Bar & Bistro
. Known for an expansive fresh seafood menu and lively atmosphere, this casual-chic restaurant is perfect for a business lunch, office party, romantic dinner, or night out with friends. Its elegant interior boasts an authentic Parisian zinc bar and sparkling chandeliers. Private rooms can accommodate intimate parties or larger events from 10-40 people. Ruby's raw bar features delectable tiers of seafood delights like lobster, clams, shrimp, mussels, and fresh oysters. You can relax with a mimosa or Bloody Mary and enjoy Ruby's famous weekend brunch on the weekends.
The Barley Beach House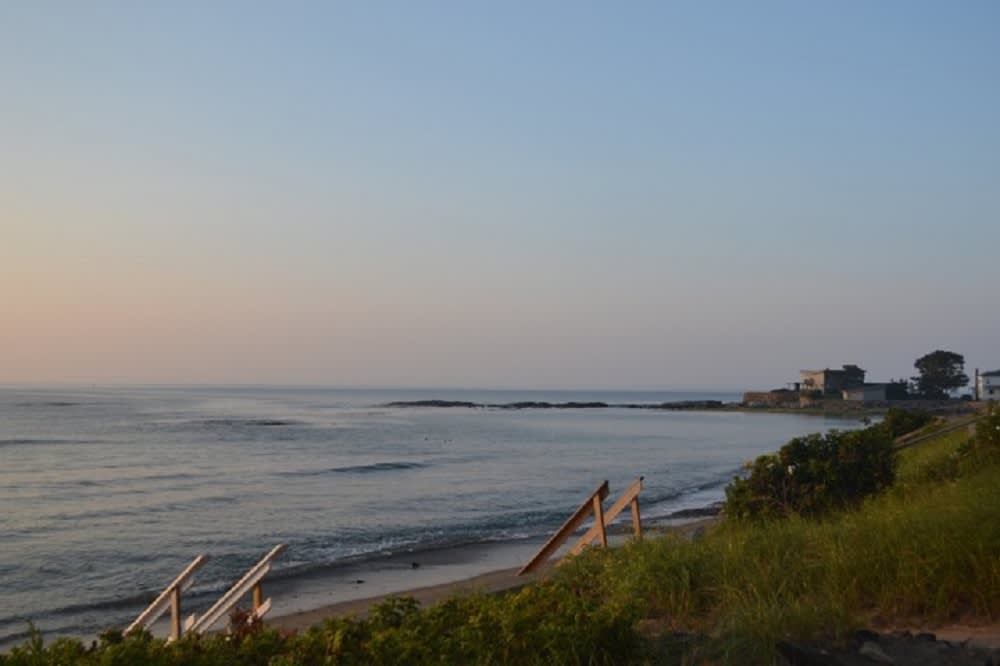 Photo by Aimee Seavey
The Barley Beach House is the only waterfront restaurant between the beaches of Larchmont, N.Y., and Greenwich, Conn. A mainstay of casual dining in Rye, the Barley Beach House serves traditional American fare plus happy hour and can be reserved for large groups or full-on events. The restaurant is perhaps most well-known for its outdoor deck overlooking the water. You can access the Barley Beach House via the parking lot on Dearborn Ave. at the south end of Rye Beach.
Rye Roadhouse
Sit back, relax and enjoy the friendly atmosphere and homestyle Cajun and Creole cooking at
Rye Roadhouse
. You can let the good times roll with its fine selection of lagers and cocktails, including an award-winning bloody mary. Start your meal with favorites like Creole gumbo, popcorn shrimp, calamari, steamed mussels, gator nuggets, crab cakes, or authentic boiled Louisiana crawfish. Then you can settle in with spicy jambalaya, Po'Boys, crawfish etouffee, and much more. But it's not all spicy Cajun fare—Rye Roadhouse has also gotten accolades for its signature comfort food—fried chicken and meatloaf.
Town Dock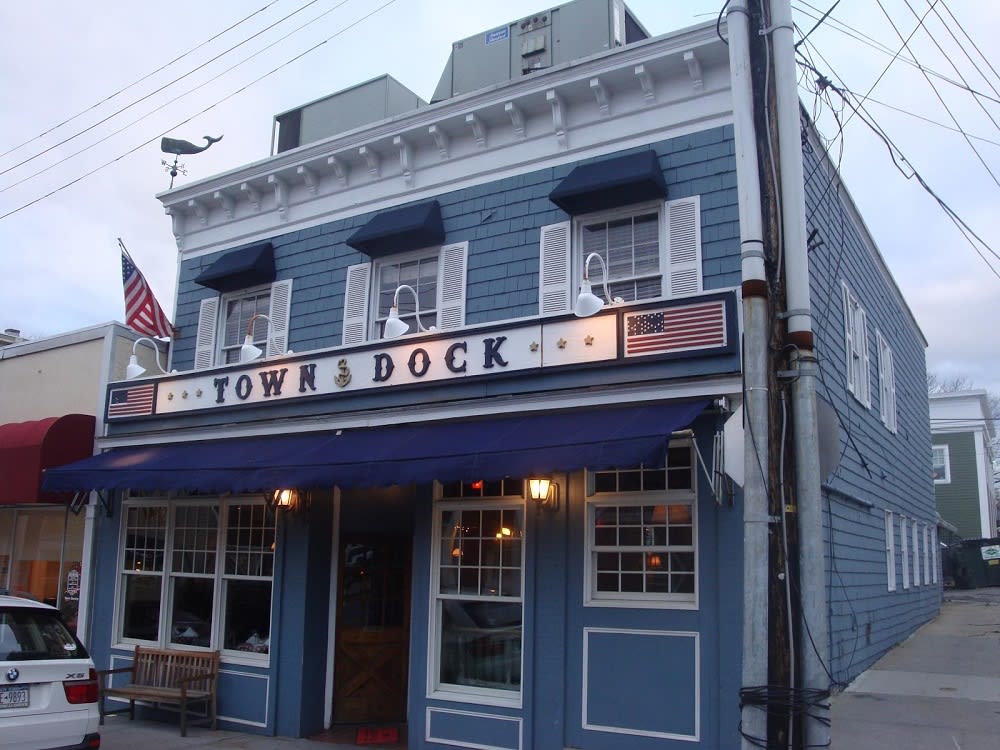 When looking for things to do in Rye, New York, look no further than the local favorite
Town Dock
. Co-owners Anthony DeLuca and Mike Caiati wanted to start a restaurant that was more than just a place that served great food. They set out to create a particular spot where folks could share all of life's moments. The result is the Town Dock, a casual gathering place where guests celebrate birthdays, anniversaries, date nights, happy hours, and special celebrations that make life worthwhile.
Belluscios
New visitors to Rye would be forgiven if they walked by the unassuming storefront on Midland Ave. It's been Belluscios, a gem of an Italian restaurant hidden in a residential neighborhood, since 1933. The appetizers are a melange of antipasto and seafood, and the pasta menu comes through with staples like linguini, ziti, penne, fettuccine, and Cappellini. They cook a nice broccoli salad here, and the veal chops and cold pork roast draw excellent reviews. Chicken, seafood, veal, and steak sections round out the main menu. Kids will love the pizza and dessert offerings. While you're there, be sure to study the black-and-white photographs that depict a much younger Rye. Back then, the restaurant started as a front porch grocery store and expanded with the end of Prohibition to include a bar named Midland Tavern, whose patrons were also the Belluscios' first diners.
The Bar
Whether you want a healthy bite or drinks with friends, the unique concept at
The Bar
blends creative light fare with an extensive cocktail, coffee, and smoothie menu. A modern take on the diner, The Bar falls between healthy and indulgent eating. For example, the robust brunch menu lets you choose sweet items like pancakes or french toast, a savory burger or huevos rancheros, and a caesar salad. The cocktails here are vividly imagined and well-executed.
For more information on things to do in Rye, NY,
Michele Flood Real Estate
can help. Michele Flood knows the area and can introduce you to all the local flavors of Rye! Contact Michele today to start your next real estate journey!